IIM Bodh Gaya organized the Event for World Mental Health Day, 2022 organized by Samatvam – The Mindfulness Centre at IIM Bodhgaya.
In today's world, Mental health is seen as an essential concern in our society with a direct impact on our physical health as well. Keeping this in mind, the Indian Institute of Management Bodh Gaya has been taking steps to create a culture with the objective of fostering mindful and emotionally resilient leaders for society.
The institute encourages the development of both physical and mental wellness of its students through activities such as yoga and mindfulness sessions.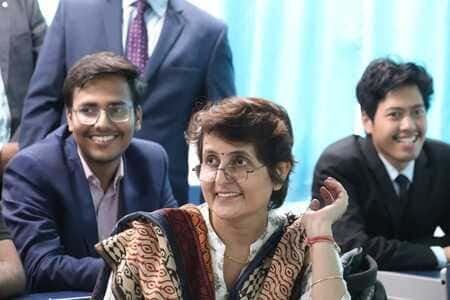 Mental health is defined as an individual's psychological, emotional, and social well-being, and it is widely acknowledged that an emotionally fit and stable individual can easily handle difficult situations. An individual's mental health deteriorates due to several stressful situations in life. 
According to a UNICEF survey, around 14 percent of 15 to 25-year-olds in India, or 1 in 7, reported feeling depressed or having little interest in doing things. Studies have also shown that better mental health can improve social interactions, work productivity, and quality of life.
To address the concerns, The World Health Organization is adopting numerous measures to raise awareness of mental health issues and initiating various actions through its vast networks. Globally, organizations are also looking for individuals with high emotional intelligence. 
 IIM Bodh Gaya, since its inception, has adopted several measures to take care of the mental well-being of its students, who are going to be our future leaders. Every Saturday, Samatvam-The Mindfulness Centre at IIM Bodh Gaya hosts a guided meditation on stress and anxiety to assist students in learning the art of living a stress-free life.
The institute also has strongly emphasized the campus curriculums on cultivating mindfulness and hosting numerous workshops on the same consistently. As part of corporate seminars, eminent dignitaries are frequently invited to campus to meet with students and assist them in coping with stress and anxiety.
Recently, Dr. Mathew Swerdloff paid a visit to the campus and spent two weeks engaging with students while emphasizing the significance of meditation and mental wellness.
On World Mental Health Day, Samatvam-The Mindfulness Centre at IIM Bodh Gaya organized an event where students shared their stories with their fellow mates. The institute also launched a social media campaign to boost awareness around mental health.