About 5,000 Kuki and Mizo Jewish immigrants returned to their homeland after "millennia," and many are convinced that by the end of the current war, both Israel and the Bnei Menashe will have undergone profound change
An Israeli Army soldier named Natanel Touthang was injured last Wednesday after being hit by shrapnel from a shell allegedly fired by Hezbollah on Israel's border with Lebanon. He was evacuated to Rambam Hospital in Haifa and treated for "light" hand and eye injuries.
Of course, this is not a unique case for a conflict in which more than 5,000 people have been killed and around 20,000 injured in just over two weeks. However, Touthang, 26, is no ordinary Israeli soldier, as he was born in Phailen, a neighborhood in Churachandpur in Manipur, India. He and his family moved to Israel a few years ago and were later granted citizenship.
Touthang's injury is the first such incident in this war involving a member of the Bnei Menashe – a community from India's northeastern states of Manipur and Mizoram, whose members are currently on the front lines for Israel, their new-found homeland.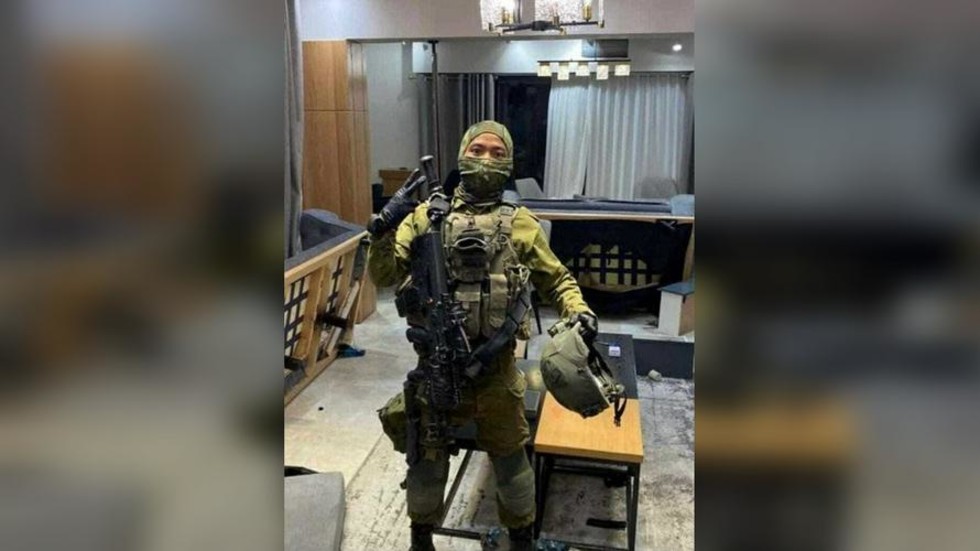 Lost tribe of Israel
The Bnei Menashe is a community of Kuki and Mizo Jews from Manipur and Mizoram. Its population of some 10,000 is equally divided between Israel and India. People from the community claim that they belong to one of the 12 Lost Tribes of Israel.
India has had many Jewish communities for around a millennium, and India is a country where the community was not persecuted. Cochin Jews are the oldest group of Jews, but now only 26 of them live in the southern Indian state of Kerala. Many had migrated to India's financial capital of Mumbai, where they joined other members of the community, mostly Bene Israel Jews and Baghdadi Jews. Other places in India with Jewish residents included Goa and Madras (now Chennai).
Read more

'The Gravity of Fear': Indian caregivers in Israel talk to RT about war
At its peak in the late 1940s, the Bombay Jewish community numbered nearly 30,000. Now, fewer than 4,000 remain; most migrated to Israel in the 1950s.
The Bnei Menashe claim to belong to the remnants of a "lost" biblical tribe. Ethnographers and geneticists say this claim is highly debatable. Nonetheless, half of the tribe live in Israel, as Jews, and the other in northeast India. They are not ethnically Indian, but a Tibeto-Burmese group called Mizos in the Indian state of Mizoram and Kukis in the neighbouring state of Manipur. They were a traditional tribal society with their own religion, until the British Empire arrived in India's northeast.
By the end of the 20th century, these groups were proselytized, but as they became familiar with the Bible, some saw parallels with their old religion. They began to believe that Manasia, or Manmasi, their original messiah, was the biblical Manasseh (in Hebrew, Menashe), the son of Joseph. They believed they were descended from the tribe named after him, one of the ten tribes that disappeared after the Assyrian Empire conquered Israel in 722 BCE.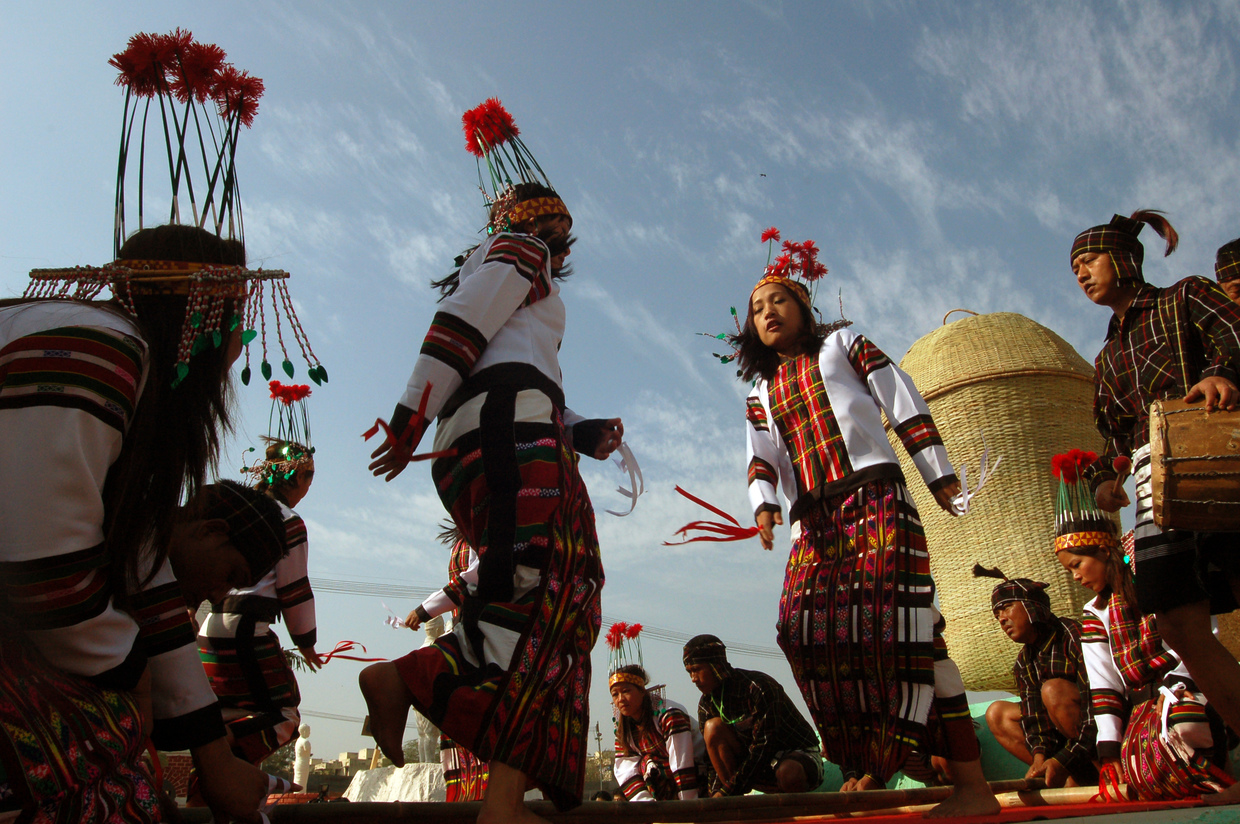 Long way home
In the 1970s, a Judaizing movement arose in northeast India. By the 1980s, the Bnei Menashe, or "Children of Menashe," were influenced by Israeli rabbi Eliyahu Avichayil. Rabbi Avichayil brought groups of them to Israel, where they underwent a formal conversion to Judaism and then became full Israeli citizens.
Isaac Thangjom, a Kuki, recalls the "aliya" (migration) of Bnei Menashe to Israel and its initiation by Rabbi Avichayil. "We'd been in contact with him since the late 1970s," he told RT.
Read more

Prisoners in Palestinian homeland: Indian Muslims recall Gandhi, Nehru, and Vajpayee's support for the plight of stateless Arabs
Today, Isaac is the executive director of Degel Menashe. Established in 2019 and recognized in the same year as a non-profit organization by the Corporations Authority of Israel, it assists the Bnei Menashe community by encouraging its integration in Israeli society, advancing it educationally and vocationally, helping it to develop its younger, Israeli-born generation, and working to preserve its cultural heritage. In India, it endeavors to strengthen its institutions and further its immigration to Israel.
Isaac told RT that the war in Israel has broken out at a time when the Kuki tribesmen are facing an existential threat in Manipur.
Incidentally, Manipur this year witnessed bloody ethnic clashes between Kukis and Meiteis, which left more than 180 people dead, several hundred injured, and more than 60,000 displaced. The Kuki Beni Menashe were said to be among the worst affected.
Lalam Hangshing, a Kuki and chairman of Bnei Menashe Council India, said there has been a steady migration of people from the community to Israel in the past three decades.
"Whoever [from Bnei Menashe] goes to Israel gets the citizenship of that country. However, they have to abide by the system and the laws of the land," Lalam told RT.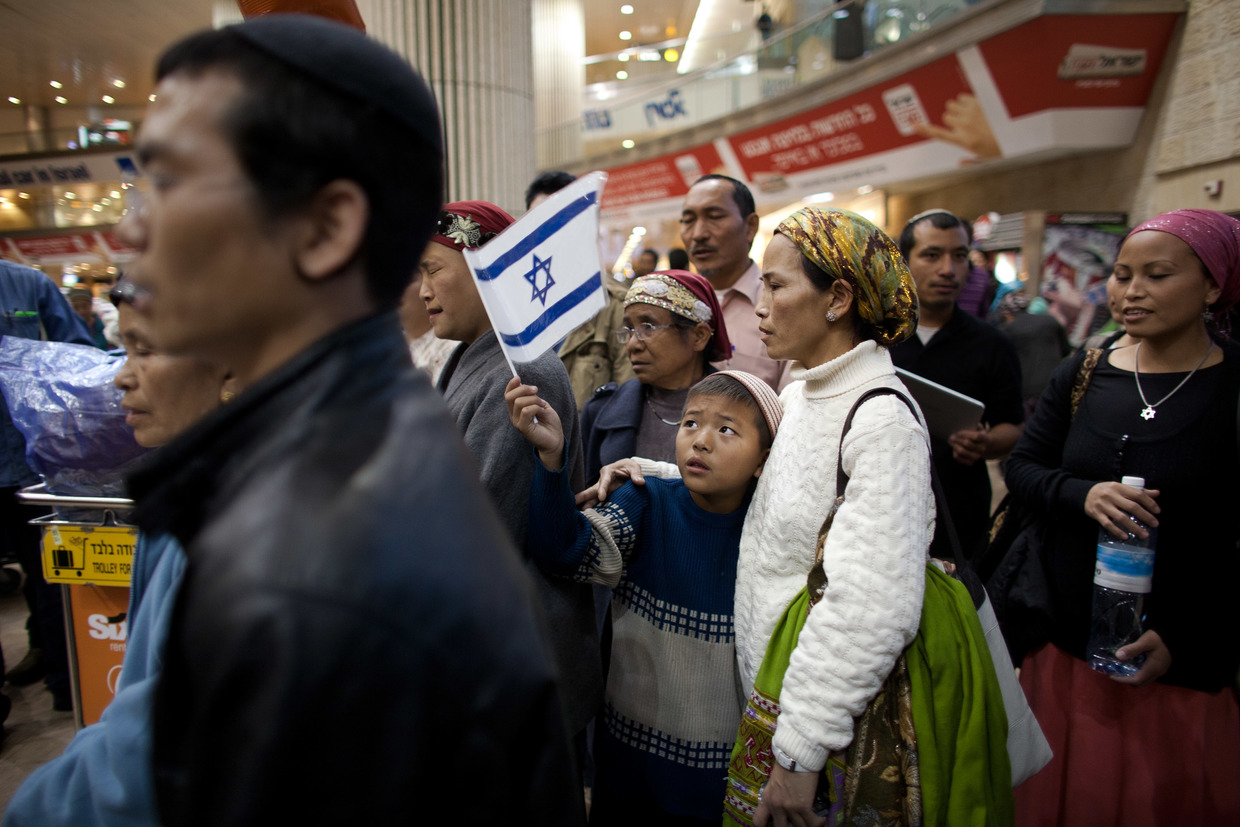 He also said that, after migrating, the people are employed based on their educational qualification and many are working in different sectors, including education.
"Many of those who moved to Israel still have their relatives in India," he said. "They sometimes visit to meet relatives."
Bnei Menashe and the war
There are around 5,000 Bnei Menashe in Israel today. They face challenges like immigrants everywhere, but are committed to their return to the land from which they departed, as they believe, millennia ago.
Read more

How the EU discredited itself in the Israel-Palestine conflict
"Our community lives in 14 towns and villages from Sderot in the south to Kiryat Shmona in the north. There are several others living in towns such as Afula, Migdal HaEmek and Tiberias in the Galil and Jezreel valley region," said Isaac Thangjom.
As Sderot is on the Gaza periphery and one of the worst-hit places in the war, Isaac said the house of a Bnei Menashe there had been hit by a rocket. The members of the family were away at the time of the attack and survived.
Isaac said the Israeli government evacuated the residents of the south, including Sderot, where 120 Bnei Menashe families lived, to hotels in Jerusalem and resorts on the Dead Sea shores.
The number of Bnei Menashe serving in the Israel Defence Forces are unavailable but estimated at between 300 and 400, both active duty and on reserve. Some 300 Bnei Menashe reservists, most in combat units, were called up in the wake of the war with Hamas.
Every Israeli citizen is required to serve in the military when he or she turns 18; three years for men and two for women. It is not obligatory to join the army after compulsory conscription. Women can join the "National Service" scheme instead and those with medical and psychological problems are exempted.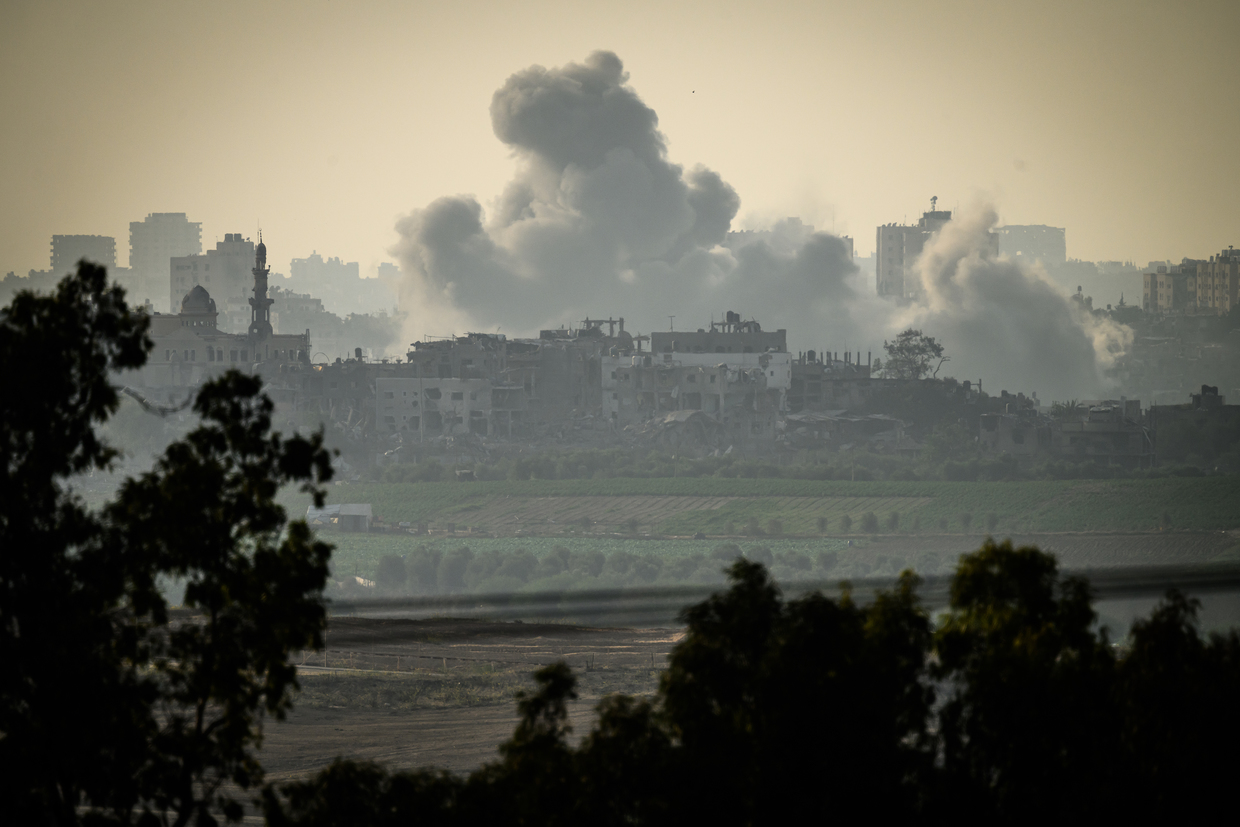 "Nothing could better demonstrate how much of a part of Israeli life that we Bnei Menashe now are," Yitzhak Thangjom, managing director of Degel Menashe, told RT. "Considering that the total Bnei Menashe population of Israel is barely 5,000, we probably have a higher percentage of youngsters in uniform than most other sections of the population.
"I think when this [war] is over, we Bnei Menashe will feel Israeli in a different and more profound way than we have felt until now," Yitzhak said.
"We will put our lives on the line for this country, which so many Israelis are doing and have done. In the fighting ahead, some of us may be killed. If Israel becomes, as many are saying, a different country when the war ends, we Bnei Menashe will certainly be a different community."
October 24, 2023 at 10:32AM
RT