Iron ingots dug up years ago in Norway turn out to be valuable historical artifacts
Iron pieces dug up decades ago in Norway have been identified as Viking Age artifacts – a cache of ingots used in trade. The find was sent to the Museum of Cultural History in Oslo.
The cache of metal ingots was discovered by Grete Margot Sorum from the Norwegian region of Valdres, according to NRK national broadcaster. Her father unearthed the artifacts when he was digging a well in the yard in the 1980s. He did not think much of them and simply stashed them in a corner.
After stumbling upon the iron pieces recently, Sorum decided to take them to Fagernes, the main city in Valdres, to have experts at a museum examine them. She learned that they were centuries-old iron ingots.
The 32 metal pieces are rod-shaped with flattened ends, and a hole on one end. They are more or less uniform in shape and weigh around 50 grams each.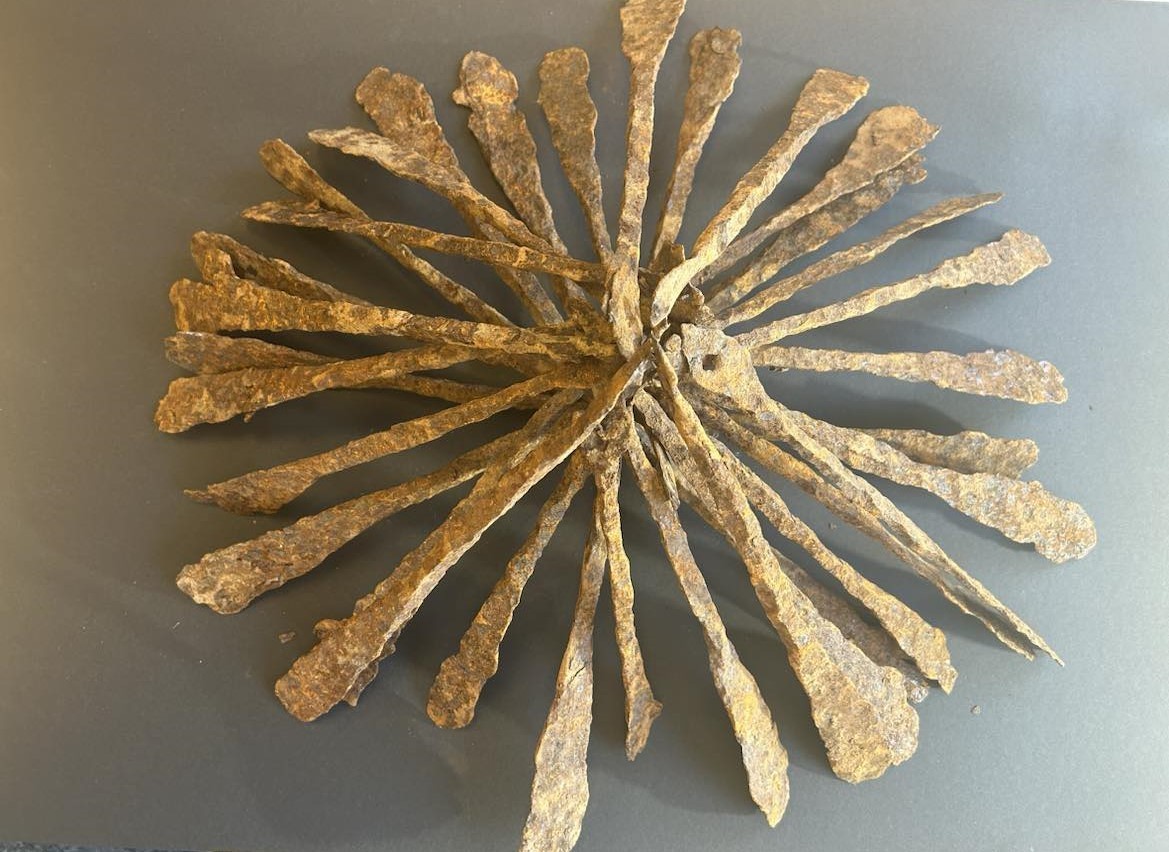 The holes were likely used to tie them into a bundle to make them easier to carry, scientists believe. The ingots were apparently used as means of payment and were possibly hidden as a treasure by someone who intended to dig them up later.
Valdres was once a place of artisanal iron production, with packhorse trails linking to production sites in the surrounding mountains. The peak of the trade was during the Viking Age in Scandinavia, between the 9th and 11th centuries, though there is evidence of metalworking in the area dating back as far as the 3rd century. Valdres exported several tons of iron a year at its height. The metal was in high demand for weapon smithing and boat making, among other things.

READ MORE: Museum makes 'colonialistic' U-turn

The ingots, which were ultimately sent to the Cultural History Museum in Oslo, are a rare find. No cache this large had been discovered in Valdres for around 100 years, according to the report.
April 21, 2023 at 02:17PM
RT