On 22nd August '22, the 64th batch of Bihar Police Service started 15 days of training on the subject "Relationship Management and Human Behavior" in the Administrative Building Auditorium of Bihar Police Academy, Rajgir. The event was inaugurated by Shri Bhrigu Srinivasan, IPS, Director Bihar Police Academy, Rajgir and Dr. Vinita S. Sahay, Director, IIM Bodh Gaya.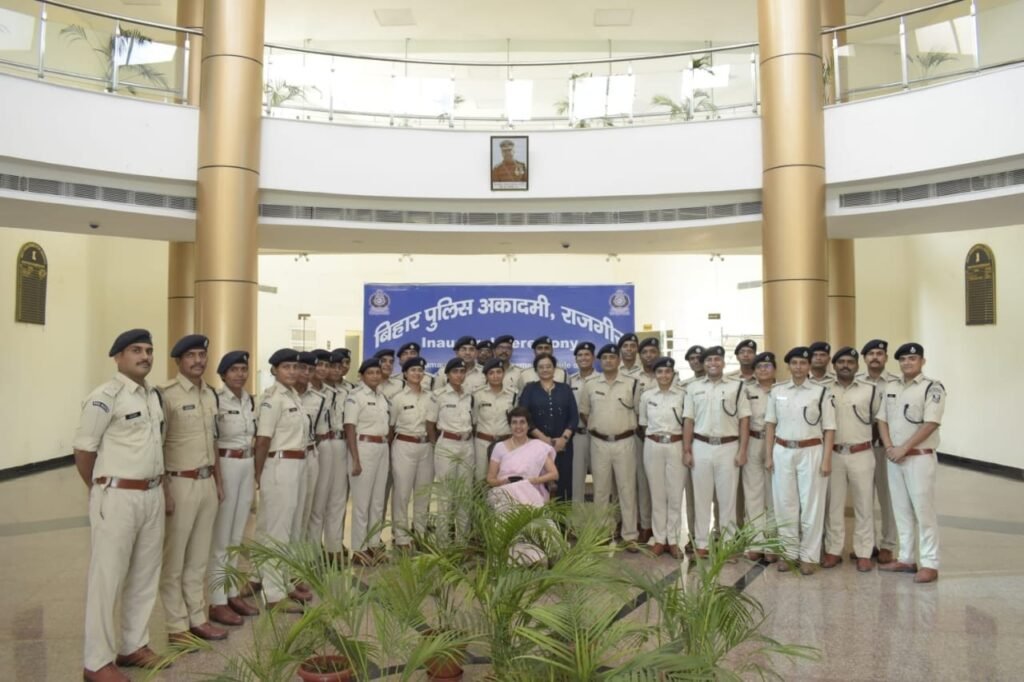 On this occasion, thirty-four Deputy Superintendents of Police, Mrs. Nitasha Gudiya, IPS, Deputy Director, Bihar Police Academy, Rajgir; Mr. Mukul Ranjan, Chief Legal Instructor; Ankit Kumar, IT Manager; Prof. Srividya Raghavan, Assistant Professor, IIM Bodh Gaya were present in the auditorium. Director Mr. Bhrigu Srinivasan honored Dr. Vinita S. Sahay and Associate Professor Srividya Raghavan with flowers and the training session was started by lighting the lamp by all the members. The event was aimed to increase the value of human behavior and relationship management among the Deputy Superintendents.
Director of Bihar Police Academy, Rajgir, said that in the past, training sessions on the management of Deputy Superintendents of Police were being conducted by other institutes and expressed his gratitude to the institute's initiative in conducting this event.