While visiting North Korea, the Russian foreign minister has accused Washington of a destabilizing military build-up
Washington's "instinct for hegemonism" and its growing military presence in Asia are contributing to continued tensions in the region, Russian Foreign Minister Sergey Lavrov has said during a trip to North Korea.
The top Russian diplomat traveled to Pyongyang to meet senior officials, including North Korean leader Kim Jong-un and Foreign Minister Choe Son-hui. The two-day trip was meant to mark the 75th anniversary of the establishment of diplomatic relations between the two nations.
Speaking at a press conference to wrap up his visit, Lavrov said Moscow and Pyongyang shared concern "over the increase in military activity by the US, Japan, and South Korea, as well as Washington's effort to move elements of its strategic infrastructure, including nuclear aspects of it" into Asia.
Last month, Kim made a state visit to Russia. At Thursday's presser, a journalist claimed that Western reaction to his meeting with President Vladimir Putin had indicated fear of the "friendships" binding the two countries.

READ MORE: Russia-North Korea relations have reached 'strategic level' – Lavrov

Lavrov declined to comment on this suggestion, but stressed that Western nations and the US in particular believe that they have a right to dictate, "who should meet whom, who should make agreements on what and with whom, and who should observe prohibitions."
"There is this instinct for hegemonism, which prevents [the US] from solving issues and only drives things into a dead end," the minister added.
As part of his itinerary, Lavrov commemorated Soviet soldiers who were buried in Pyongyang after sacrificing their lives in the liberation of the Korean Peninsula from Imperial Japan during World War II.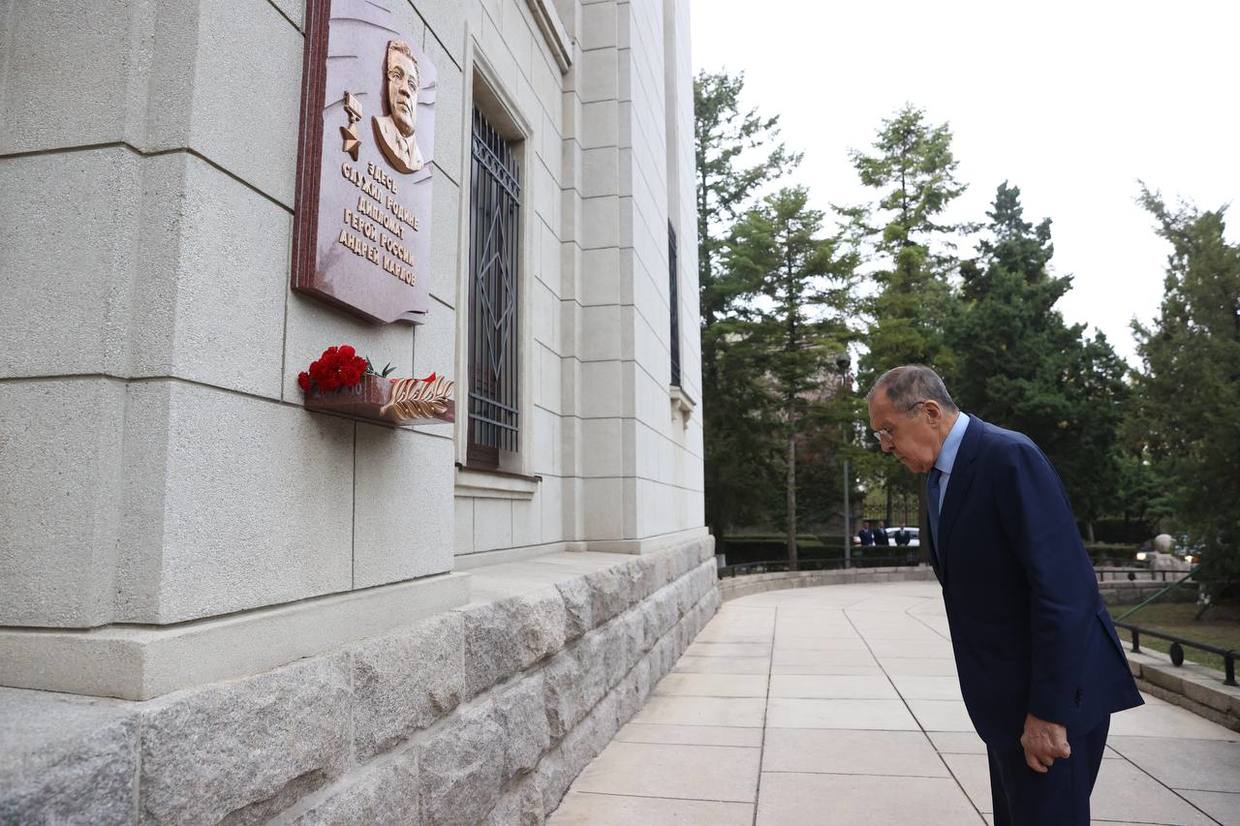 He also laid flowers at a memorial plaque at the Russian embassy, marking the service there of late Ambassador Andrey Karlov. The diplomat headed the mission for five years in the 2000s. He was later named Russia's envoy to Türkiye, where he was killed by a gunman in 2016 during an embassy event.
October 19, 2023 at 06:39PM
RT