Though the last three ships of Russian books arrived before the USSR's end in 1989, this bookshop has managed to endure ever since on local reprints of Dostoevsky, Bengali translations of Gogol, and grandparents' love for Turgenev
A Kolkata bookstore, seemingly bare from the outside, captures time on its shelves. As one walks inside Manisha Granthalaya near College Street, each corner is filled with nostalgia, carrying the covers of Soviet-era books, no longer in any specific order. There are books on politics, medicine and engineering, as well as fiction. Some are in Russian but most are translations into Bengali.
The books remain a reminder of a time when Russian literature, particularly in translation, was a part of the reading culture in the eastern India state of West Bengal. Children grew up with images of people plodding through snow, of witches and of magical forests. And as they grew up, Fyodor Dostoevsky, Nikolai Gogol, Maxim Gorky and other legends shaped their literary values.
Soviet books conquer Bengal
While these books were essential in the homes of activists of different leftist parties when the Left Front (an alliance of leftist parties) was in power in West Bengal from 1977 to 2011, even people with no connection to political activism or affiliated with other parties used to buy Russian literature, says Joy Banerjee, deputy manager at Manisha.
The bookstore's launch in 1964 was a grand affair attended by intellectual stalwarts of the state. The store's logo was designed by filmmaker Satyajit Ray, and painter Jamini Roy gifted it his artwork. In a few years, there were 18 outlets in West Bengal but it was still difficult to manage the overwhelming demand.
"Children's literature and the classics were the most popular," Banerjee says. "But other books on society and politics were also widely read. Even now we have people asking if such-and-such books are available. Recently, a man in his 70s, settled in the United States, came looking for Bengali translations for his grandchildren to give them a sense of the childhood he had."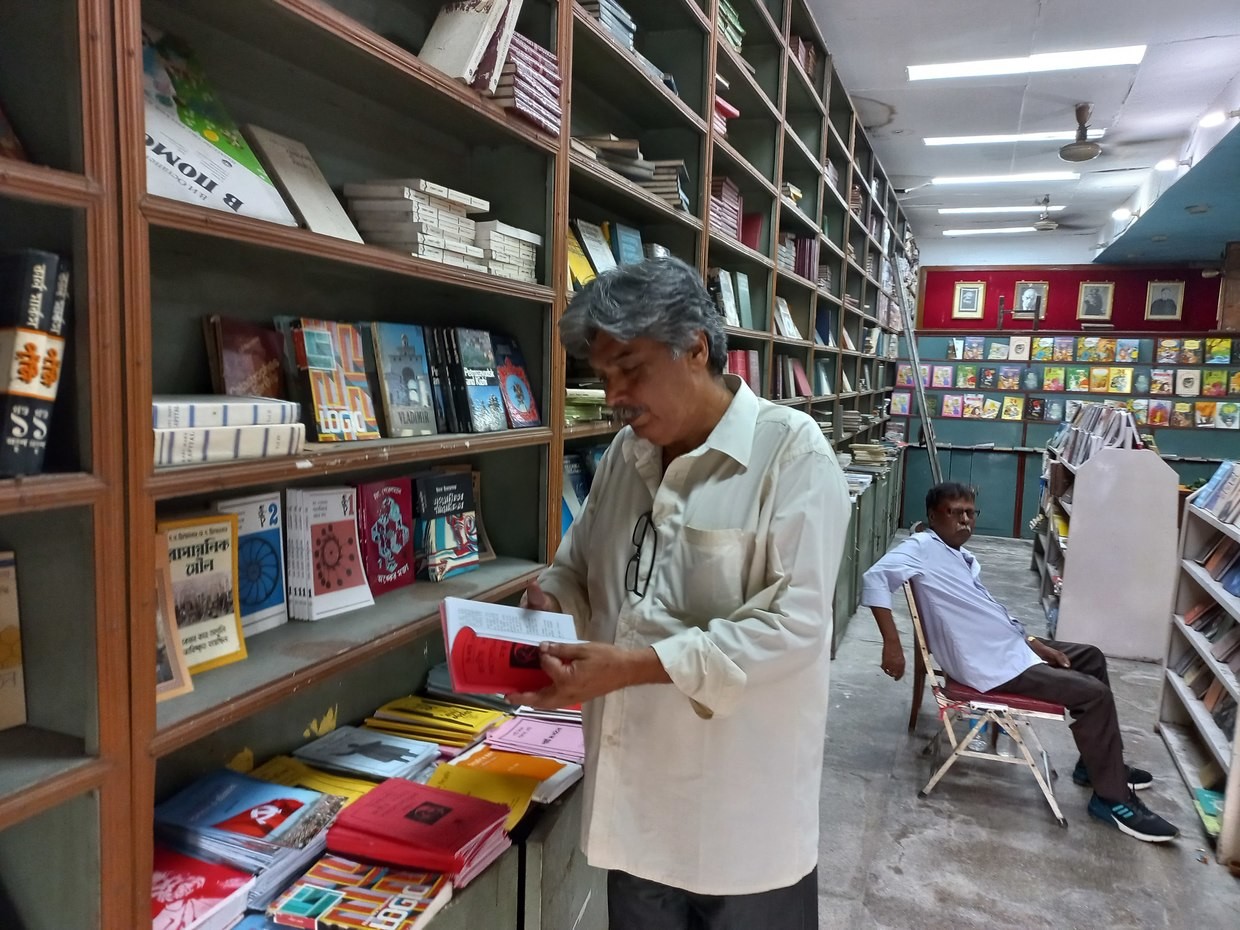 People attribute this popularity to several important factors: the paper quality was superior to that of locally-printed books, the lavish artwork each book contained, and the low prices. It was like reading a 10 rupee book for one rupee. "That kind of expenditure for a single book remains unmatched in history," says Banerjee.
But when it came to the reach among readers, both urban and rural, the quality of the translation was crucial. Translators such as Noni Bhowmik, Samar Sen and Arun Som were household names until the 1990s.
"The quality of translation was such that we could feel that not much was lost. Moreover, I grew up reading these classics in both English and Bengali (translations) and would tend to return to the Bengali versions more," says Kuntal Mukhopdhyay, retired professor of Rabindra Bharati University and acclaimed theatre practitioner.
Mukhopdhyay wrote and directed a play based on the Russian novel 'How the Steel Was Tempered' by Nikolai Ostrovsky, in its Bengali avatar 'Ispat' in 1976 for the theater group Sanglap Kolkata. The popularity of the play cemented the group's profile in the city.
Behind the scenes of the literary boom
The process for this richly translated work began back in 1931 when the USSR started a publishing society of foreign workers. While spreading socialist ideology was its mainstay, it was also responsible for translating and propagating literature. From the 1950s this body had a Bengali department. In 1963, the organization grew as Progressive Publishers. This was also when it hired translators from Bengal to work in the USSR.
This Bengali translation project grew bigger after 1971 when Bangladesh became an independent nation. "This was when I got a chance to work as a translator," says Arun Som, 85, who moved to Moscow in 1974. It was only after the collapse of the USSR that he returned to Kolkata, in 1995.
The process of training the translators was elaborate. They were introduced to Russia in the classroom, and once the recruiters were confident about each person's proficiency, they were sent out into the city to explore the culture.
"It was a fascinating experience. Though the initiative was for a better understanding of literary nuances, it opened up a fairly guarded society for us," says Som.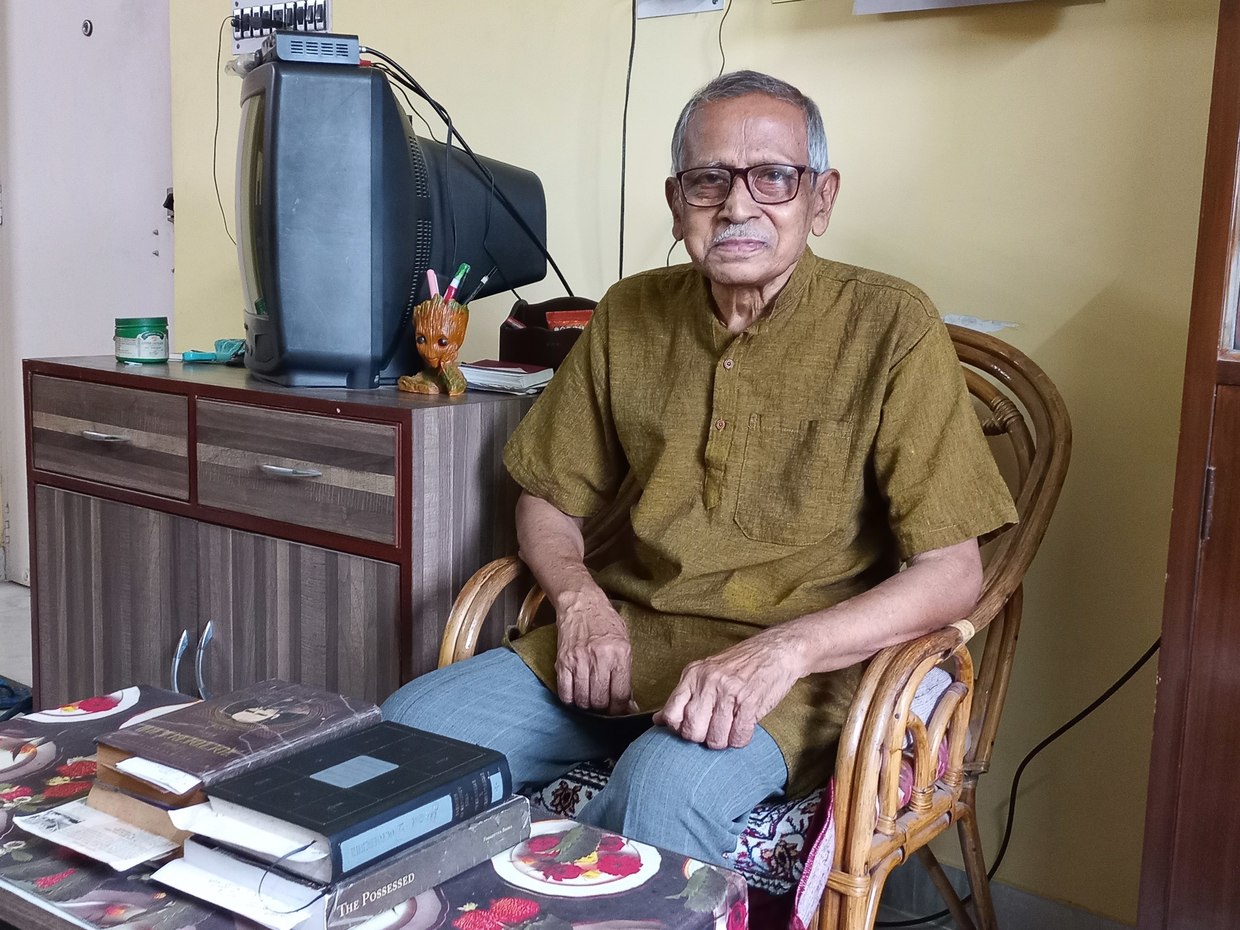 Influenced by the stories of Communism, Som already had devoured magazines and documentaries learning about these places in great detail. But the interesting surprises were the people, the culture and the chinks in the tight Soviet system. "While people were not rich, no one slept hungry. They all had a house, a job and healthcare," he says.
What impressed him the most was the reading culture. "It was amazing how well-read Moscow was. Almost everyone could talk about literary legends. That was clearly a benefit of highly subsidised education," he says.
But he could also see the holes in the system. He saw long queues for foreign goods and a general sense of envy for countries where people had access to luxury.
"As translators like us were on a contract, we ended up earning 400 to 500 Roubles, this created a tension as the common Russian was only earning around 150 Roubles. By the '90s this kind of discontent over lesser earnings had taken a gigantic shape," he says.
The new beginning
Back home, Som became a household name with his translations of authors such as Fyodor Dostoevsky, Ivan Turgenev and Nikolai Gogol. In Moscow, he kept getting more work and was eventually translating major periodicals such as Soviet Woman.
Sen says that what enthralled the readers back home was the quality of literature they got for basic prices. "Our readers grew up with Russian classics that are a must read for anyone around the world. Most of the children's literature and cartoons too had some thought going into it, even if it was simply the idea of sharing and caring. This created dedicated fans of Russian storytelling," says Som.
The first time Som felt that this good run was not going to last was in 1985, when the USSR adopted a policy of "opening up" under Mikhail Gorbachev, known as perestroika.
"With Perestroika they were looking to make a profit from everything so this massive spending on literature was certainly doomed. But I stayed on as I loved doing what I did," says Som.
He had read the future correctly. The last batch of books from Russia reached Kolkata in three ships in 1989, two years before the collapse of the USSR, and most were sold off in a year. "Since then the Russian books we sell are reprints done here," says Banerejee from Manisha.
But the demand for these books never died. In 2013, Somnath Dasgupta, a Kolkata-based chemical engineer, realized this and started an initiative to preserve and digitize the Bengali translations, collecting them from people's homes. The team started putting these books in their blog Soviet Books Translated in Bengali.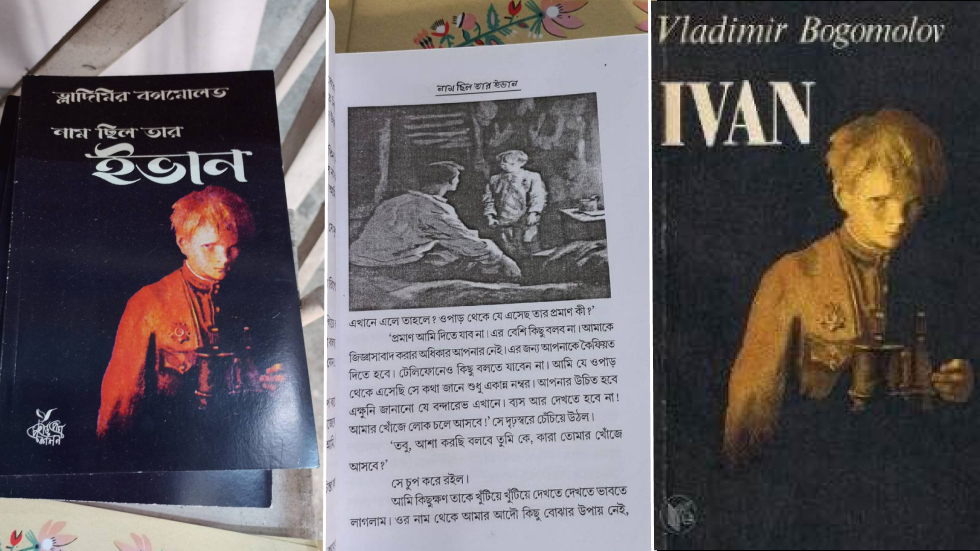 They sent out open calls for contributions and in the process were introduced to several people with copies of these translations. "Meeting these people who have preserved their copies made us realise the attachment they have for these books. They were books that formed world views, the ones with beautiful illustrations were often cherished gifts," he says.
To date, they have already released 292 print-ready, high-quality Soviet-Bengali books for free. Currently, they are also releasing scans before they can find more volunteers to process these books.
Som says that though there was a fall in interest in these books after 1991, they will make a comeback in some form or other. "Even in Russia, people embraced American culture for some years after the Soviet collapse. But now I hear there is a renewed interest in the classics. I am hopeful of that kind of a revival here too," he says.
October 22, 2023 at 08:08AM
RT