The decision followed a complaint that the design omitted a cross on top of the former Kazan Kremlin cathedral
The Russian central bank has withdrawn a new 1,000 ruble note from circulation after an Orthodox priest raised concerns over the design of the bill, which had omitted a cross on the dome of a church.
The dome featured on the banknote is in the central city of Kazan, and does not have cross on it because it is part of a museum and is no longer a church.
Orthodox priest Pavel Ostrovsky, who boasts a social media following of more than half a million, nonetheless complained about the absence of the religious symbol and condemned the designers of the bill.
The central bank did not cite Ostrovsky's complaint when announcing the withdrawal of the note in a short statement on Wednesday, merely saying it had "decided to suspend the issue of the modified banknote" and that the bill had not reached widespread circulation.
Unveiled alongside a new 5,000 ruble ($51) banknote, the 1,000 ruble ($10) bill was dedicated to the Russian city of Nizhny Novgorod and the Volga Federal District. On the front side, the note featured iconic landmarks from Nizhny Novgorod.
The back of the note featured a museum in the city of Ufa, along with two tourist attractions in the Republic of Tatarstan – Suyumbike Tower and the Museum of the History of Tatar Statehood.
The latter, located in a former Orthodox Church compound without a cross, attracted the attention of Ostrovsky, who has nearly 175,000 Telegram subscribers and around 564,000 followers on Instagram.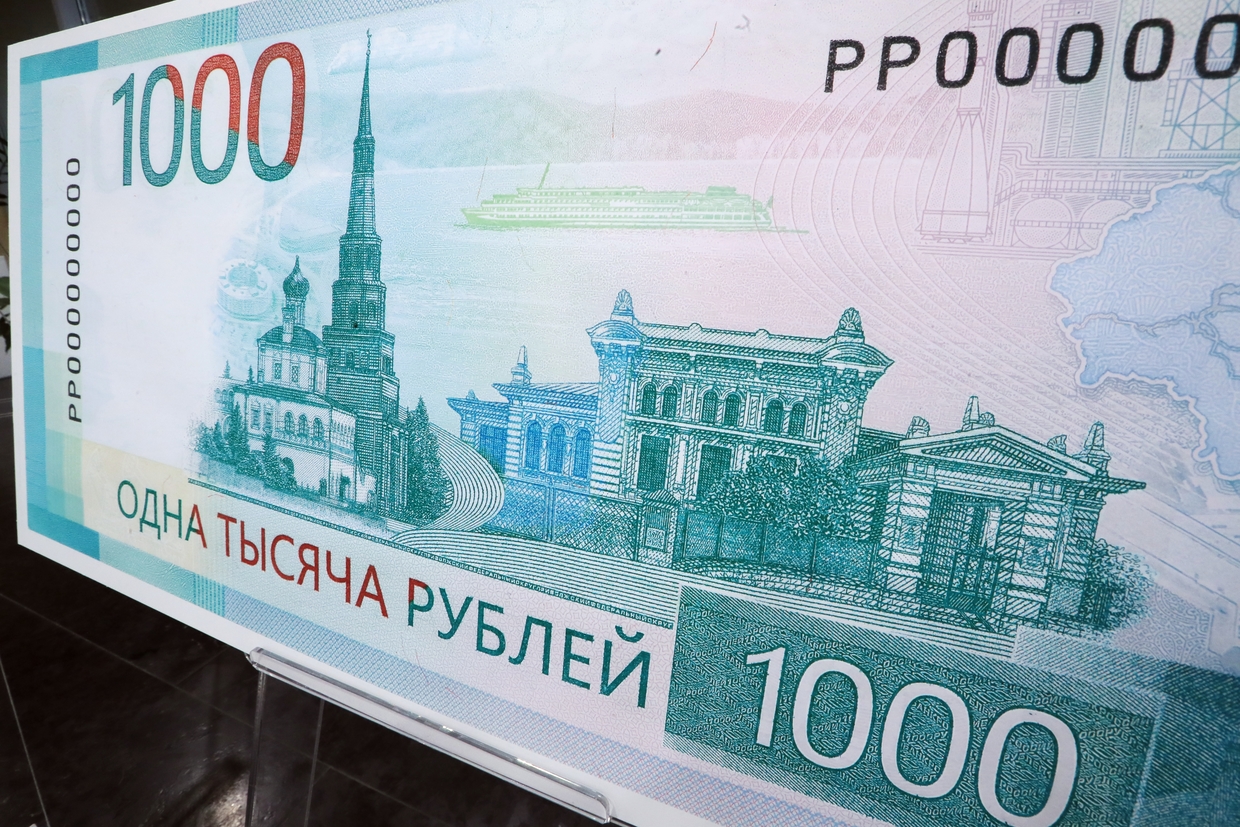 The bill was either the result of "the stupidity of the designers" or a "deliberate provocation," the priest claimed on his Telegram channel.
He added that "there is no difference what the building looks like in real life, as most people who are expected to use the note do not know the history of the Kazan Kremlin [where the museum is located]."
The Russian Orthodox Church, in turn, has welcomed the central bank's decision as "very correct."
Church spokesperson Vladimir Legoyda said the Orthodox cross "personifies the religious and cultural identity of the majority of our citizens [and] is a natural part of the state symbols of our country."
For more stories on economy & finance visit RT's business section
October 19, 2023 at 04:17PM
RT