All about the international RUSSIA EXPO in Moscow
RUSSIA EXPO, an international exhibition and forum, is currently being held at Moscow's All-Russian Exhibition Center, VDNH. All 89 constituencies of the Russian Federation are taking part, as well as federal authorities, large corporations, representatives of other countries, and public organizations. The exhibition runs from November 4, 2023 to April 12, 2024.
A total of 129 displays are showcased at the exhibition space, which boasts a total area exceeding 90,000 square meters.
The opening and presentation of the new pavilions were accompanied by concerts, educational events, and master classes at VDNH. Since its opening, 868,540 people have attended the exhibition.
One of the central events on the first day was the opening of the 'Portal to the Future', which was attended by Larisa Dolina, Julianna Karaulova, SHAMAN, and Natalia Podolskaya. Visitors also took part in a large-scale flash-mob dance at ten VDNH venues.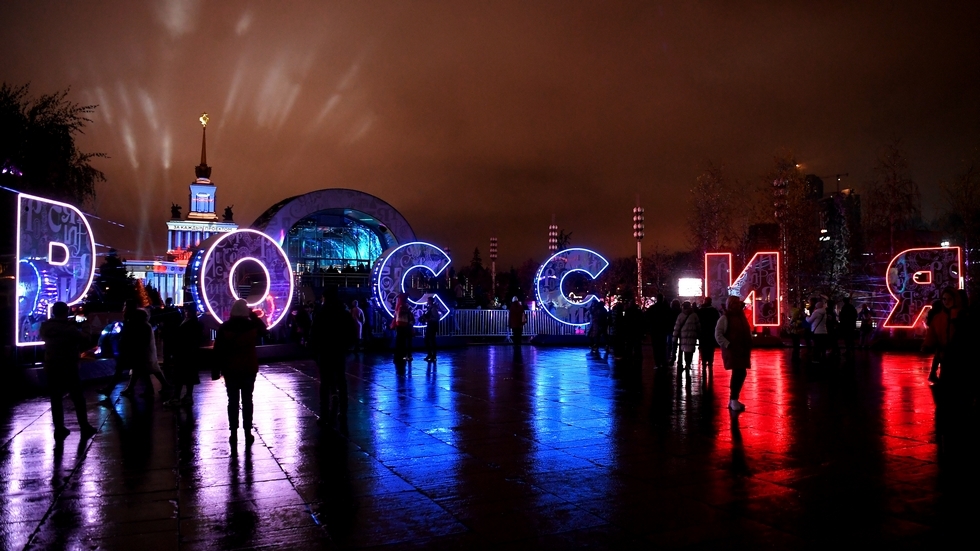 Andrey Belousov, first deputy prime minister of the Russian Federation, declared that shifting the consciousness of citizens to focus on the future was modern Russia's most important achievement.
On November 5, he spoke at the 'Knowledge First' educational marathon held by Russia's 'Knowledge' society, which took place as part of RUSSIA EXPO.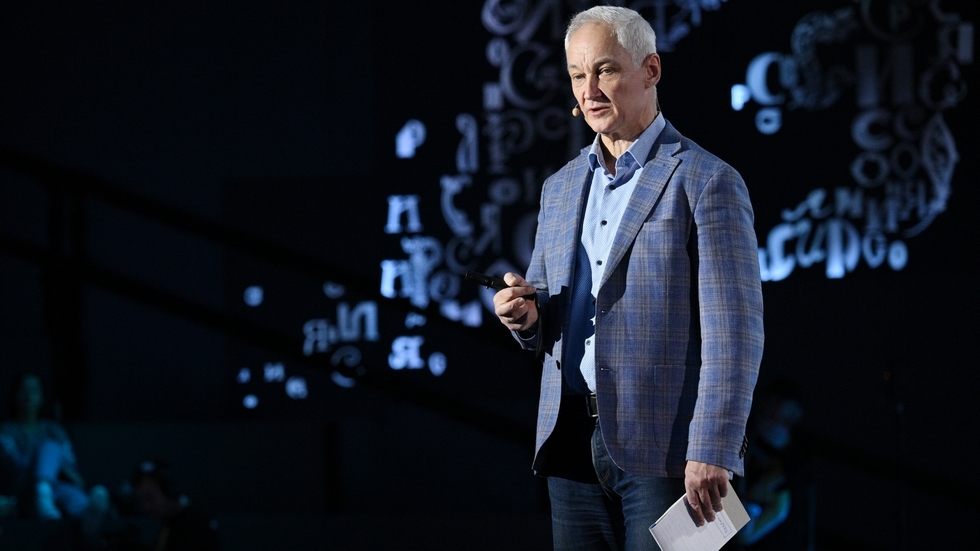 "Today we are proud that among our country's many achievements, we see the people's mood shifting to a strong focus on the future. This is very important motivation. After all, if you look at where we were a quarter of a century ago, mired in some sense of hopelessness, this transition to a forward-looking spirit is truly impressive," Belousov noted.
Cultural, entertainment, educational, and business programs are all planned during RUSSIA EXPO, which will continue until April 12. There will also be Russian Region Days, when various parts of Russia will demonstrate their economic, cultural, and tourism potential. In addition, wedding ceremonies will take place according to national traditions.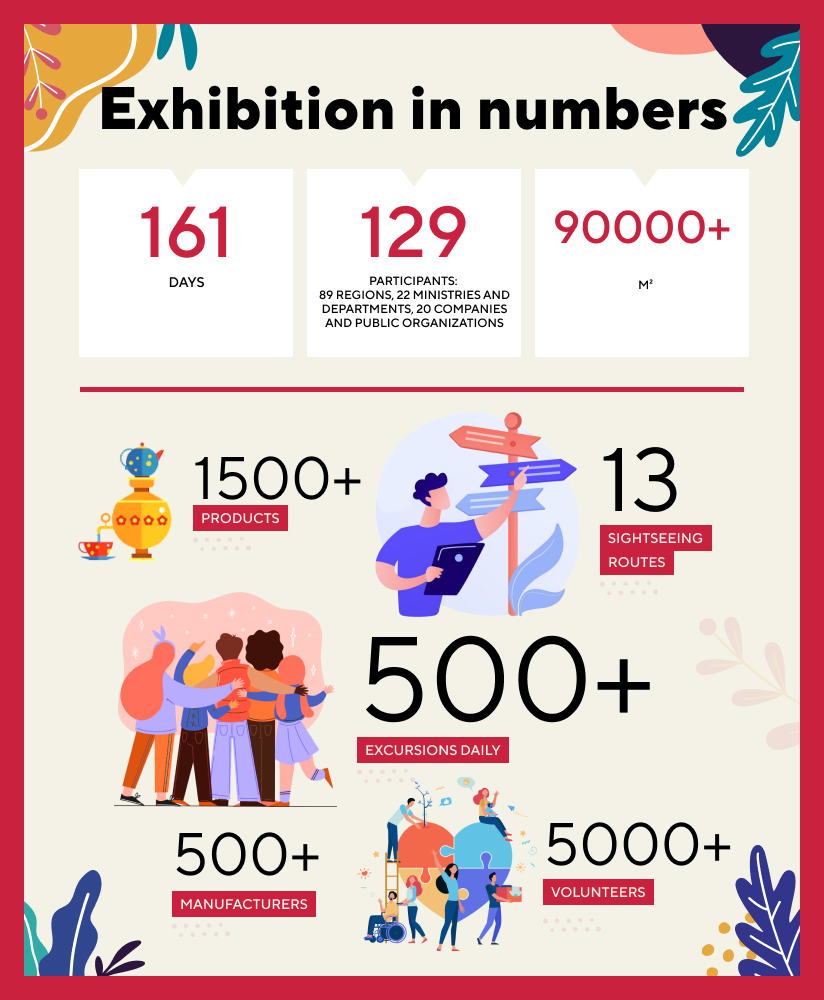 In 2024, Russian Economy Days will take place from January 15 to February 9, and a National Achievements Forum will be held from February 12 to March 7.
At culinary festivals, visitors will be able to sample the diversity and specifics of the cuisines of various Russian peoples. A market will offer visitors a wide selection of goods from Russia's regions, including food, handmade souvenirs, musical instruments, and clothing.
As part of the exposition, there will be illustrative examples of advanced Russian achievements, including the Crimean Bridge, the Russian Bridge, Moscow City, the Sirius education center and Skolkovo Innovation Center, the Lenin nuclear icebreaker, the Akademik Treshnikov scientific research vessel, the MS-21 aircraft, perinatal center, the Almazov National Medical Center, the Burdenko Neurosurgery Center, 'Gosuslugi' public service centers, Yandex's and Sber's digital ecosystems, the Vostochny Cosmodrome, and the Arctic-M satellite, as well as the Arkhyz, Rosa Khutor, Dombay, Sheregesh, Krasnaya Polyana, and Manzherok resorts.
Russia on the map
On arriving at RUSSIA EXPO, visitors will be greeted by an embroidered map of Russia.
Natalia Virtuozova, the director of exhibitions highlighting Russia's 21st century achievements, said the Live Map consists of kinetic elements, which will accommodate all of Russia's 89 constituencies.
"Just as the Russia exhibition shows all the richness of the regions through displays, the embroidered map reflects their cultural diversity through patterns. Therefore, we decided to present it in the form of a work of art that will meet our guests right at the entrance to VDNH," Virtuozova said.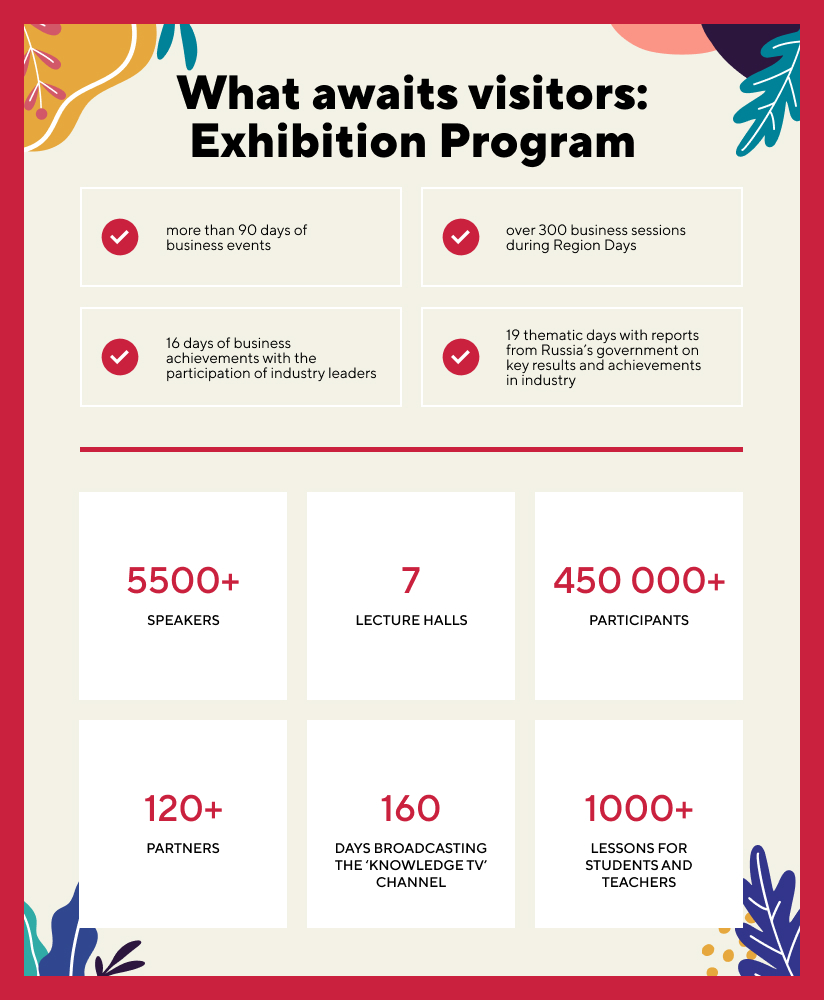 In 1939, the first embroidered map of the Chuvash Autonomous Soviet Socialist Republic was presented at the All-Union Agricultural Exhibition. The craftsmen of Algeshevo's 'Paha Tere' factory worked on the map for a year. It is now preserved in the Museum of Chuvash Embroidery.
In 2022, a map of the whole of Russia was hand-embroidered with the support of Russia's Ministry of Culture and Federal Agency for Nationalities. The country's new regions have also joined the project, with the Donetsk and Lugansk People's Republics, as well as Zaporozhye and Kherson Regions, included on the map.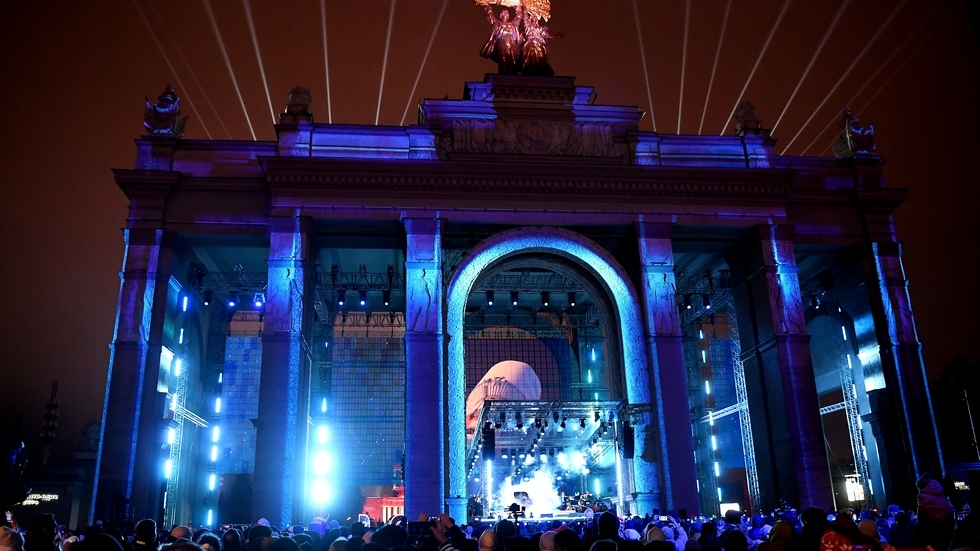 Svetlana Kalikova, Chuvashia's minister of culture, noted that the embroidered map of Russia was created with the help of craftsmen from all over the country. It's now part of Russia's museum collection and preserved in the Chuvash National Museum.
"It is a great honor for us that the brainchild of Chuvashia is so highly valued and recognized as a symbol of our country's unity and cultural diversity that will become the hallmark of large-scale projects like RUSSIA EXPO," said Kalikova.
Chuvashia will display its strengths in culture and tourism at the exhibition, as well as its potential for investment and industry – all that the republic has achieved over the past 20 years as part of a larger Russian family.
Travel
At Irkutsk Region's stand, there will be a lottery draw for a trip to Lake Baikal.
"There will be a drawing for a comprehensive tour package to Lake Baikal, as well as 12 more vouchers for accommodation, excursions, and other services," said Evgenia Naidenova, head of Irkutsk Region's tourism agency.
In addition, a presentation of opportunities for tourism, including business events and meetings with regional tour operators, are planned at the exhibition.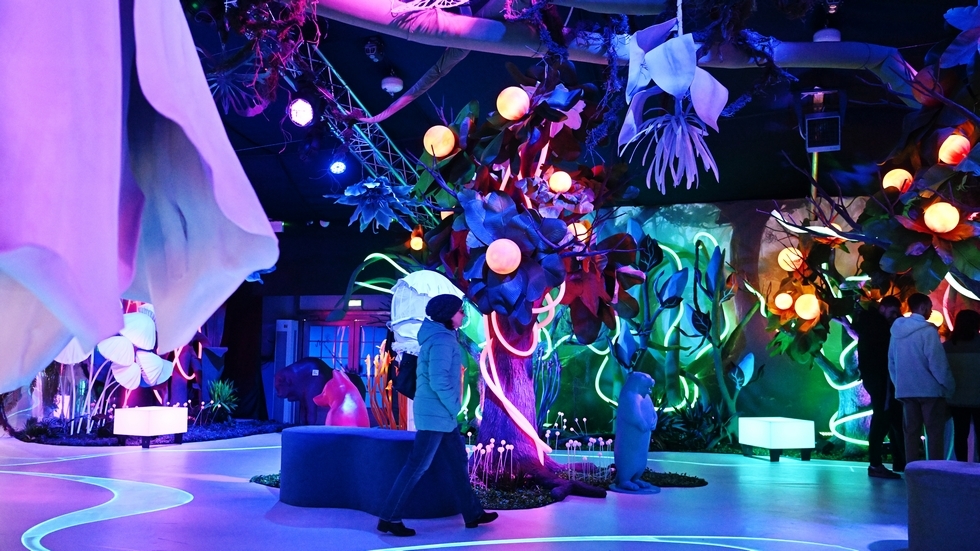 Krasnodar Region's stand offers visitors a virtual journey and active entertainment. Thanks to virtual technology, it will be possible to see the region's sights and admire the beauty of its nature, as well as learn about the region's modern achievements. Guests will be able to snap a selfie against the backdrop of the famous Crimean Bridge and take virtual tours of a cheese factory and winery.
"Our region is one of the leaders in socio-economic development. We have something to show and be proud of. At RUSSIA EXPO, we will present our innovations and achievements in industry, agriculture, health spas, education, healthcare, culture, and sports," said Veniamin Kondratiev, governor of Krasnodar Region.
Vladimir Region has prepared a unique white-stone stand combining traditional architecture and modernity.
The aim of the region's exhibition is to present its history and modern achievements. The exhibit is based on Vladimir's world-famous Church of the Intercession on the Nerl – a 12th-century masterpiece made from white stone.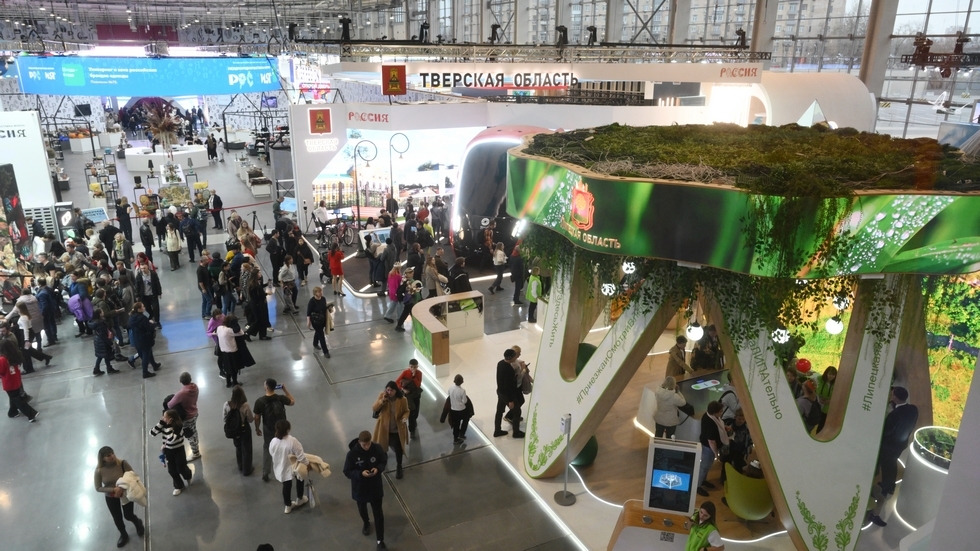 "We have created a modern interpretation of this church, which will represent white stone portals with digital technologies," said Olga Semonenko, the Vladimir Region stand's project manager.
Voronezh Region will present an immersive video show with full immersion in virtual reality.
The video project will take visitors on some real adventures: a parachute jump, a rocket launch into space, and a colorful fireworks display await guests virtual space. And most importantly, you'll be able to see Voronezh Region without leaving VDNH.
Culinary Program
As part of the food festivals, a giant cake weighing 45kg with a diameter of 1.5 meters will be prepared at the exhibition, where visitors will have the opportunity to try Tomsk Region's signature delicacy.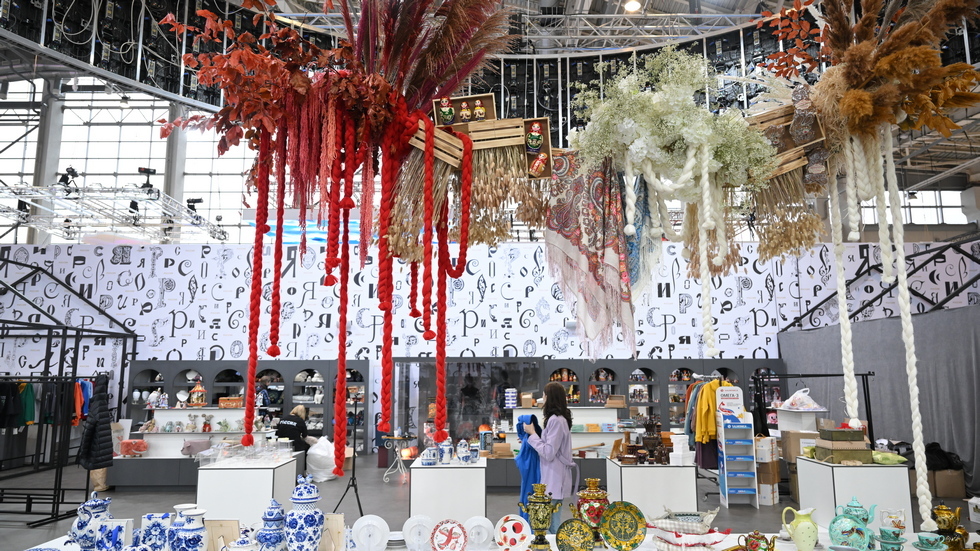 Pastry chef Anastasia Charkova will prepare a honey cake with roasted cedar, honeysuckle sauce, and a willow herb-tea custard in front of guests. The unusual dessert has long been a signature treat in Tomsk Region.
In addition, delicacies from all over the country await guests at the fair, where farmers will sell their best products: cheeses, honey, sausages, and much more.
Guides
More than 2,000 guides participating in a 'Guides to Meaning' contest will help visitors learn about the achievements and successes of their native land.
For six months, guides will tell visitors about important centuries in Russian history and their country's 21st-century achievements in an interactive format.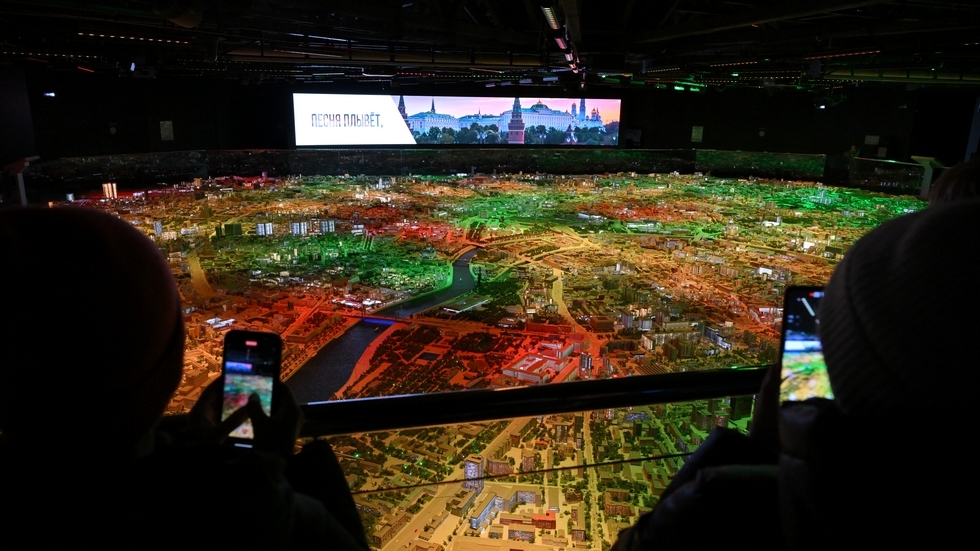 In addition to the sightseeing tours, a theatrical performance by actors in polyphonic audio format is planned.
About 50 guides will be on hand to answer visitors' questions and tell them about RUSSIA EXPO's program of events every day.
Exhibition tours will be offered in six languages: Russian, English, Spanish, French, Chinese, and Arabic.
On the russia.ru website, there is a page showing RUSSIA EXPO events, where you can sign up for tours. The section will be updated regularly for the convenience of visitors.
November 14, 2023 at 01:56PM
RT