On 18th August 1945, at Japanese Controlled Matsuyama Military Airport, Taipei City, Taiwan (then Taihoku), a plane crash was reported, which transmitted the news of the death of Netaji Subhash Chandra Bose. The cause of death was stated as third-degree burns that Netaji received during the crash. Several mysterious angles were made out on this sudden death of emerging world leader and Indian Nationalist.
After the Independence of India, several investigations and inquiries were conducted by the Indian Government to figure out the reason behind the death of Netaji. These inquiries include Figgess Report 1946, Shah Nawaz Committee 1956, Khosla Commission 1970 and Mukherjee Commission 1999. The first three reports concluded nothing new and investigated India itself, but the Mukherjee Commission presented some serious facts that hinted towards a preplanned strategy.
The whole world got stunned, and media professionals headed towards Japanese Controlled Taiwan with their teams to report the death from ground zero, but all of them weren't able to click at least one photograph. Some theories state that they were restricted to do so. Indian crowd denied the facts and circumstances through which the death resulted, and since the first day several conspiracy theories rose in the Indian market.
The death scene of Netaji:
On the 18th August 1945, Bose decided to take flight for Manchuria to penetrate Russia, but the Japanese news agency confirmed the death of Bose in Military Hospital. But, the Taiwan government's record book didn't find any reported plane crash on 18th August in Taipei city, so how could Bose died. It is also said that MK Gandhi told Bose, family not to perform Shraddha (funeral rites in Hinduism) of Bose.
The most suspicious thing is that there is no death certificate issued in the name of Netaji, while the death certificate represents the name of Japanese soldier Ichiro Okura; news agency Pioneer also affirms this.
The statements of the Plane crash witnesses were found contrary to each other. Netaji's close associate Habib-Ur-Rahman said Netaji's plane covered the distance of around two miles and suddenly fell on the ground, whereas Major Takahashi contradicts and says Netaji's plane was leaned on the left side as soon as it took off and crashed just near the runway.
Several historians believe that Bose planned to escape Russia by faking his death because he wanted to pretence his death in the eyes of the British and their allies' eyes to get rid of their espionage upon him.
Nehru's Role:
We all are aware that Nehru and Congress had bitter relations with the Netaji and his ideology. It's a different thing these days; they are accompanying the communists, the main motive is to maximize power.
Bose, while approaching India with a solid military carrying INA (Indian National Army) soldiers after a diplomatic win over Hitler, Nehru threatened Bose and said that I would hold weapons and encounter if any foreign army ( terming INA as a foreign army) penetrate Indian boundaries.
Nehru addressed Indian Army led by Bose as Foreign forces; did he feel British as his relatives? Why didn't he pick up weapons against the British?
In 1949, Nehru appointed historian Pratul Chandra Gupta to conduct research over the contribution of Netaji and his INA in the freedom struggle against the British. After around three years, he completed his study consisting of 490 pages in the form of the manuscript, but the Nehru government denied publishing the book.
What important was written in that book?
A study conducted by major news agency Business Standards questioned why Nehru Government spied over Netaji's family for the next 20 years after his presumed death in 1945 in Plane Crash in Taipei, Taiwan.
Nehru's sister Vijaylaxmi Pandit as an Indian Ambassador in Russia, also hinted that she had seen someone India would be proud to know about but got stopped by Nehru in between her speeches. With this incident, Nehru put Vijaylaxmi Pandit's active social life to an end.
What was she trying to say?
Shashtri Connection with Netaji's death:
Many news media argued that Subhas Chandra Bose was last seen in Russia during Lal Bahadur Shastri's visit to Tashkent regarding Indo-Pak mediation on 1965 war.
During the Tashkent visit of Lal Bahadur Shastri in 1966, a picture went viral witnessing Netaji standing beside Shastri Ji. Lal Bahadur Shastri was caught saying that he would clarify what interesting he had seen in Russia as soon as he lands in India.
The murders of Shashtri got frightened that Shashtri Ji might expose the truth they have been hiding since 1945 from Indians and will lead to disaster to their career. Finally, ends up killing Lal Bahadur Shashtri, which further got inflamed when some unjust happenings took place like the postmortem of Shashtriji was not made possible and many more.
It is also said that after killing Lal Bahadur Shastri, the murderers succeeded in murdering Bose as it was mentioned above that the Indian Government under Nehru spied on Netaji's family for about 20 years, and Shashtriji's death was also witnessed around 20 years later Bose's presumed demise.
Commission and Inquiries over Netaji's death :
Figgess report, 1946:
Under international pressure and rising demand over instigation of Netaji's mysterious death, Louis Mountbatten appointed Colonel John Figgess (investigation officer) to investigate the death of Netaji. The investigation of the report took place in India itself, not on the incident site, and the investigation work was done in Indian Political Intelligence (IPI), partially inclined under government control.
Figgess submitted the report on 25th July 1946. The report presented nothing new and only recalled the facts presented at Netaji's death.
"As a result of a series of interrogations of individuals named in the following paragraphs, it is confirmed as certain that S.C. Bose died in a Taihoku Military Hospital (Nammon Ward) sometime between 1700 hours and 2000 hours local time on the 18th August, 1945. The cause of death was heart failure resulting from multiple burns and shock. All the persons named below were interrogated at different times, but the several accounts of the event agree both in substance and detail at all points where the knowledge of the subjects could have been deemed to be based on common experience. The possibility of a pre-arranged fabrication must be excluded since most of the individuals concerned had no opportunity of contact with one another prior to interrogation."

a para from Figgess Repot
Shah Nawaz and Khosla Committee:
The Shah Nawaz Committee, also known as Netaji Inquiry Committee, took place in 1956. This committee consisted of three members, including Shah Nawaz Khan (Congress), SN Maitra (appointed by the Government of WB) and Suresh Chandra Bose (Elder brother of Bose). The committee began investigating and examining the witnesses in different country's wherever connections of Netaji death were linked.
While concluding the report, Suresh Chandra Bose confronted the report and charged the committee for partiality and inclination towards Government. Suresh Chandra Bose alleged that both PM Jawaharlal Nehru and BC Roy forced him to sign the final report and also captured important documents of Netaji.
"Out of the 181-page repetitious document that constitutes Suresh Bose's report, one main principle for dealing with the evidence emerges: if two or more stories by witnesses have any discrepancies between them, then the whole testimony of the witnesses involved is thereby discredited and assumed to be false. Using this principle, Bose is able to … find that there was no crash and that his brother lives. There also appears to be one other half-started assumption: Subhas Bose could not die before India achieved her freedom. Therefore, he did not die in the plane crash said to have taken place on 18th August, 1945."

Brothers against the Raj: a biography of Indian Nationalists Sarat and Subhas Chandra Bose, Columbia University Press, ISBN 978-0-231-07442-1,
In 1970, the Government of India constituted a single-member committee named Khosla Commission headed by GD Khosla, a retired Chief Justice of Punjab High Court. Khosla report was less centric towards findings of Bose and more centric towards politicizing the issue by alleging a brother (Suresh Chandra Bose) politicizing his brother's (Netaji) death. The report agreed with the Shah Nawaz Committee and Figgess reports and even did nothing new; it took around five years to reach a conclusion, which is ridiculous.
Also Read: Women Revolutionaries in Indian Independence Struggle against British rule, a forgotten chapter
Mukerjee Commission:
Unlike past few reports or inquiries, this report conducted its study on ground zero (Taiwan). In 1999, the Indian Government appointed retired SC Judge Manoj Kumar Mukherjee to unearth the death of Netaji. The committee visited Japan, Taiwan, and Russia to further examine the witness by recreating the scene and reexamining hundreds of files regarding the Death of Netaji.
In the concluding stage, the commission, after conducting six years of hardcore inquiry, rejected the plane crash theory and demanded the DNA testing of presumed remains of Netaji, kept at Renkoji temple. The inquiry findings alleged these remains were of Ichiro Okura, a Japanese Soldier who died of Cardiac arrest. Committee further cleared the motive of Bose behind the crash and said Netaji was trying to ensure a safe passage to Russia to eliminate internal and external enemy sources by faking his death. Habib-Ur-Rahman and few Japanese authorities very well knew the plan of Netaji. The committee also quashed the claims of Gumnami Baba as Netaji Subhash Chandra Bose.
The committee submitted their report on 8th November, 2005, in Parliament. After around three extensions, the Indian Government rejected the coverings of the Mukherjee Commission.
Also Read: Conspiracy against Indian Culture aided by Indian Film Industry, setting new trends for Industry's return
Lesser-Known findings of Netaji's death:
According to INA officer Jagannath Prabhakar, Habib was a very strong person; that was a general story that he propagated; he repeated whatever Netaji told him to do. Jagannath was caught speaking upon statements given by Habib-Ur-Rahman during inquiries.
According to India's biggest Cover-up, Anuj Dhar wrote that the Government says that Netaji died in a plane crash, but his Japanese friends have denied these claims. According to them, Netaji had reached Russia. After that, he returned to India and spent his remaining life being Gumnami Baba, believed to be in Hyderabad.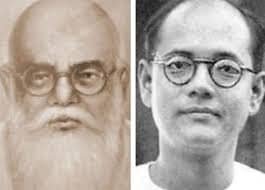 Conclusion:
Therefore, the truth regarding the death of Subhash Chandra Bose is still hidden, it's not painful that truth didn't came out but, the most agonizing thing is that government itself destroyed the evidence and quashed well researched reports to ensure personal gains. In 2016, the present government declassified several hidden documents of Netaji but, majority of them were torn and burnt. We can just hope that one day the truth will come out.
Also Read: Forced Conversion and persecution in India, Part 3 Dark Side of Mughals
Also Read: Conspiracy against Indian Culture aided by Indian Film Industry, setting new trends for Industry's return
Also Read: Mentions & Status of Transgenders in Sanatana Dharma and Vedic Era
Also Read: Death penalty-Capital Punishment in India: In depth Analysis